"The Reformation is the legitimate offspring, the greatest act of the Catholic Church."
--Philip Schaff
Worship
But you have come to Mount Zion and to the city of the living God, the heavenly Jerusalem, to an innumerable company of angels, to the general assembly and church of the firstborn who are registered in heaven, to God the Judge of all, to the spirits of just men made perfect, to Jesus the Mediator of the new covenant, and to the blood of sprinkling that speaks better things than that of Abel. (Hebrews 12:22-24)
Each week God calls us to his heavenly courts to worship Him. He calls us to cleanse us, to teach us, to feed us, and to recreate us. The Bible teaches us that worship is to be centered on the word of God. Our worship at Immanuel seeks to image this, as we sing God's word in the Psalms, we hear God's word in the reading and preaching of Scripture, and we eat God's word in the Lord's Supper each week. View our current order of worship.
Our Beliefs
Immanuel is a reformed church: We are the spiritual heirs of Martin Luther, John Calvin and Thomas Cranmer (to name a few). Affirming salvation by God's grace through faith, the sufficiency of God's Word, and the efficacy of God's sacraments, Immanuel seeks to embody this historic faith in the modern world.
Immanuel is an evangelical church: We believe that the gospel is the power of God for the salvation of everyone who believes. This occurs through the proper reading and teaching of the whole counsel of God's Word.
Immanuel is a catholic church: We believe the ancient confessions of the Church, adhering to the Apostles', Nicene, and Athanasian Creeds. Our liturgy also seeks to worship God in historic beauty and song.
Statement of Faith
Immanuel officially subscribes to the Westminster Confession of Faith (1788)
We also agree with other historic creeds and statements of faith:
Church Officers
One long-established model of church government is that form known as the Presbyterian or Elder-based system of government. Simply stated, Immanuel Church is governed by a board of Elders, with this board including both Pastor and laymen. While elders are reponsible for the minstries of Word, Sacrament and Prayer, deacons are also ordained to carry out other ministries of the church. They are to see to it that first, the needs of the members are met and then, as we are able, to meet needs of those outside of the church.
Our Elders:




Our Deacons:

Bobby Hunter
Chandler Oswalt
Ethan Samsel
Lance Stroud
Barry Willoughby
Matt Willoughby
Church Affiliation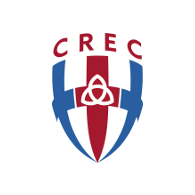 Beyond the local church level, Immanuel is connected to other churches in a group called a presbytery, and presbyteries are also connected in a still broader group known as the Communion of Reformed Evangelical Churches (CREC). The immediate direction and emphases of Immanuel Church are determined at the local level, while the presbytery level of government exists as a stabilizing and appellate level, as well as providing refreshing regular meetings and like-minded fellowship.